At least every 60 days, each member submits their voter registration data and licensing and identification data from motor vehicle departments (MVD) to ERIC. ERIC refers to these data as Member Data. ERIC's technical staff uses powerful data matching software to compare Member Data from all member states, sometimes with data from other sources, to create the following four "list maintenance" reports.
Cross-State Movers Report: Identifies voters who appear to have moved from one ERIC state to another using voter registration data and MVD data.
In-State Movers Report: Identifies voters who appear to have moved within the state using voter registration and MVD data.
Duplicate Report: Identifies voters with duplicate registrations in the same state using voter registration data.
Deceased Report: Identifies voters who have died using voter registration data and Social Security death data known as the Limited Access Death Master File.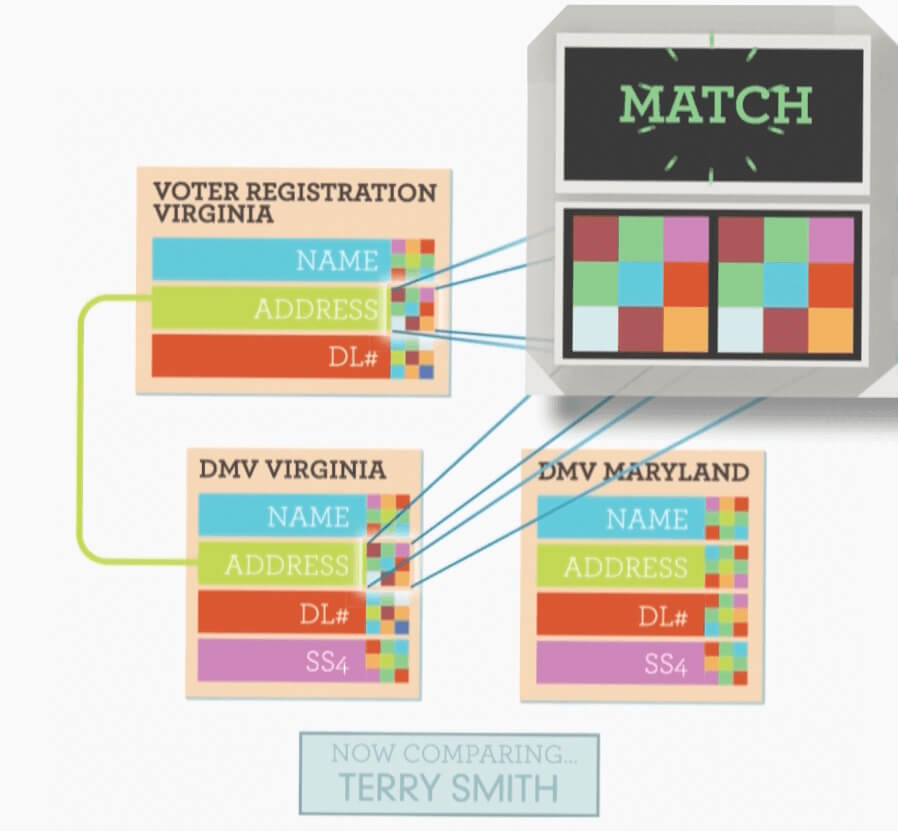 In addition, ERIC offers three other reports:
Eligible but Unregistered Report: Identifies individuals who appear to be eligible but who are not yet registered by matching voter registration data against MVD data.
National Change of Address (NCOA) Report: Identifies voters who have moved using official data ERIC licenses from the US Postal Service.
Voter Participation Report: After each federal general election, states can request reports identifying potential illegal voting activity – voters who may have cast ballots in more than one state, more than one ballot in the same state, or who may have voted on behalf of a deceased voter.
Members must use the list maintenance reports to assist in maintaining accurate voter rolls. They must use the Eligible but Unregistered Report to provide basic voter registration information to unregistered individuals, including the legal requirements to register. Finally, members must review all possible cases of illegal voting identified in the Voter Participation Report and refer credible cases to law enforcement.
Members must act on all these reports in accordance with federal laws that protect the data contained within the reports, as well as with applicable state and federal laws regarding voter registration and voter list maintenance.